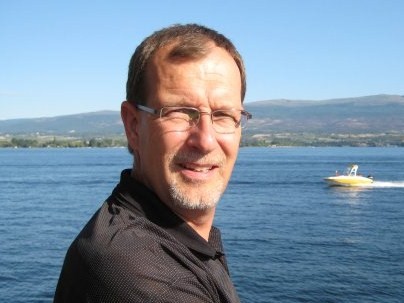 Marketing is the most critical part of your whole business plan. Without a consistent way to bring customers to your door, you have a hobby—not a business!
As a copywriter I understand what motivates customers to take action. Whether you need new leads for your sales force or direct sales to make your profits soar, you must understand this: Your message needs to match your market—and all that needs to be presented in the media your prospective customers are most likely to use.
Copywriting is the key to a successful business. Your materials must tell a consistent, focused story about your business and why people should use you over your hundreds of competitors. (Hint: Your competition isn't just the people who sell the same stuff as you do—it's EVERYTHING that competes for your prospect's attention!)
You need a message that's so compelling… so persuasive… and so powerful your prospects can't help themselves from doing business with you. But you can't take a chance on just anyone to create this material for you. Your business depends on a qualified, experienced, credible and professional copywriter to get you the results that guarantee success.
Let me introduce myself…
My name is Russ Banister and I write copy for a number of direct response and web based clients including:
International Living—a publication catering to affluent individuals who wish to retire overseas

Stirling Properties—a Limited Partnership company that helps investors find, buy and own undervalued multi-family real estate properties with an eye to maximum profits

Bongarde Media—a specialty information publisher with clients around the world

Entra Marketing—an internet based company with several interesting projects

AVE Creative Strategies—a full service import/export consultancy specializing in North America/Europe clients
My copy services don't just extend to large companies doing business worldwide, but to local businesses that need marketing help. For instance:
Divine Relaxation Aesthetics and Massage—a home-based business offering incredible services to harried working moms

Touchstone Bookkeeping—a talented number cruncher with a gift for advising business owners on best practices
Copywriting is the fastest, most effective way to build your business. You can create consistent, reliable streams of income using proven strategies that grab people's attention and almost force them to buy.
When I'm done creating your sales material you'll have an asset you can use over and over to bring in more leads… more customers… more cash!
Here is a sample of the services I provide for clients…
Direct response sales letters that build massive desire for your product or service

Web based copy including Search Engine Optimization strategies to help you get page 1 rankings on Google

Email marketing that builds a fence around your customers so they buy from you again and again

Autoresponders designed to move prospects through your sales funnel

Google Adwords (Pay Per Click advertising) that can bring massive traffic to your website

White papers, case studies, brochures and other marketing collateral that helps you sell your product or service for maximum profit
If you're looking for a professional, credible and experienced copywriter, you've come to the right place. I can help you generate more business… build up your customer list… create a valuable asset you can use over and over again… and bring more cash into your company.
My services are surprisingly affordable—and tax deductable!
In order to serve you properly, I can only take a limited number of clients at one time. As my time books quickly, please email me directly at russ@russbanister.com
Include as much detail as you can and your phone number.
After we discuss the scope of your project, I'll send you a questionnaire to help me understand your business, your market and your customers. At that point, you'll get a quote for the cost of the project. Once we've agreed on terms, I'll get right to work creating the kind of marketing materials that drive customers to your door.
Of course, I guarantee my work. I will meet your deadlines and do the project on budget. I include up to two revisions in the price I quote you. There are no surprises in my fees. You always know exactly what you'll invest in your marketing copy.
To get started, email me right away at russ@russbanister.com